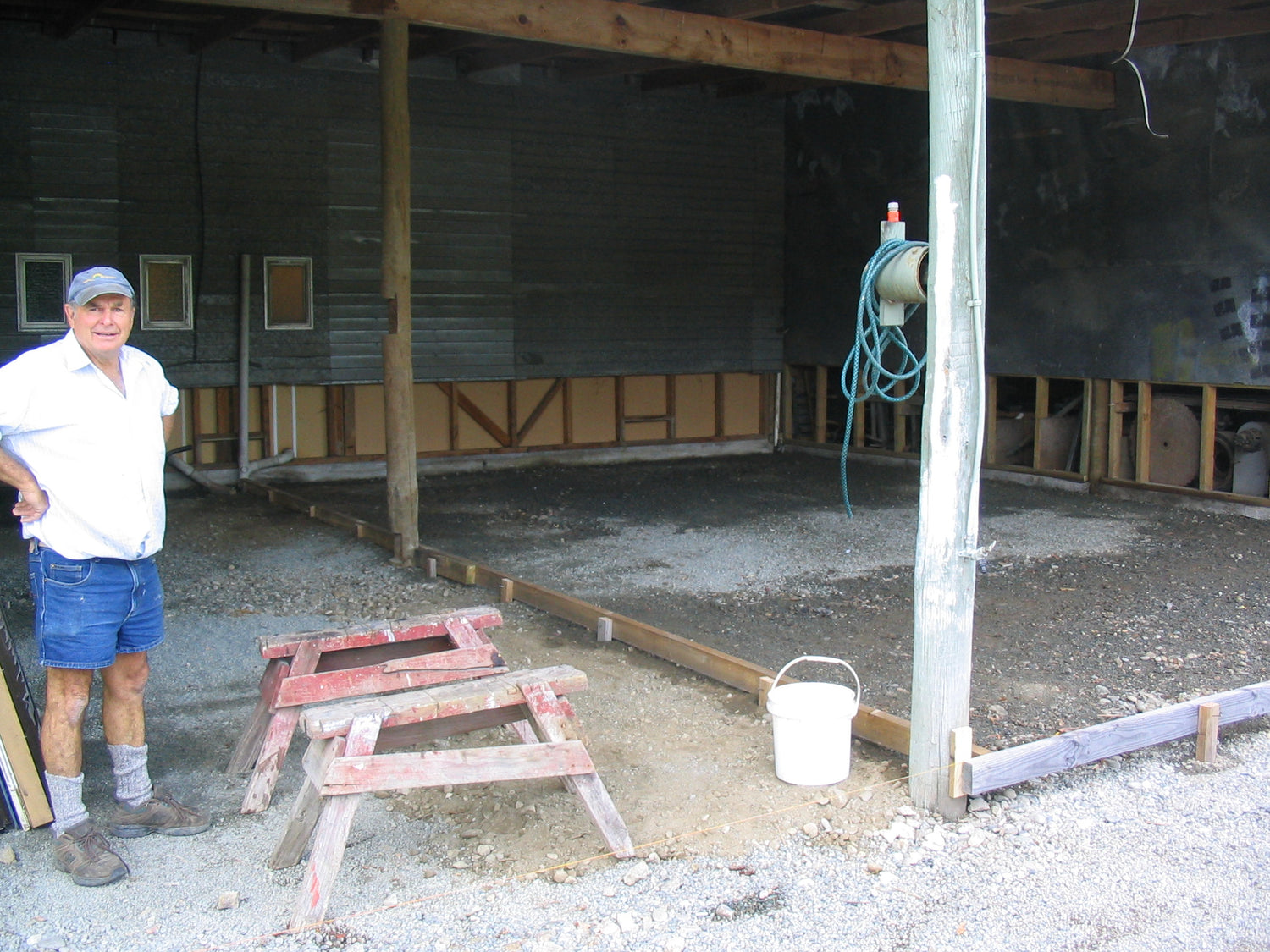 History
Anchorage Wines founding family, the Drummond Family have been pioneers of the land since 1866. Our story begins with Alexander Drummond's courageous voyage from Scotland aboard "The Sir Allan McNab" to seek a better life in Nelson. 
Today, five generations later, the Drummond Family continues to cultivate the land, with vineyards nestled across the picturesque Riwaka, Motueka, and Moutere areas.
They hold firm to their belief that the rich fertile soils surrounding the Motueka township, coupled with balmy sea breezes and some of New Zealand's consistently highest sunshine readings, are the ideal climate in which to craft their aromatic wines. Grapes from their vineyards in the nearby Moutere add a further dimension to their range of classic aromatic varieties.
"Rich fertile soils, coupled with balmy sea breezes and some of New Zealand's consistently highest sunshine readings, are the ideal climate in which to craft aromatic wines"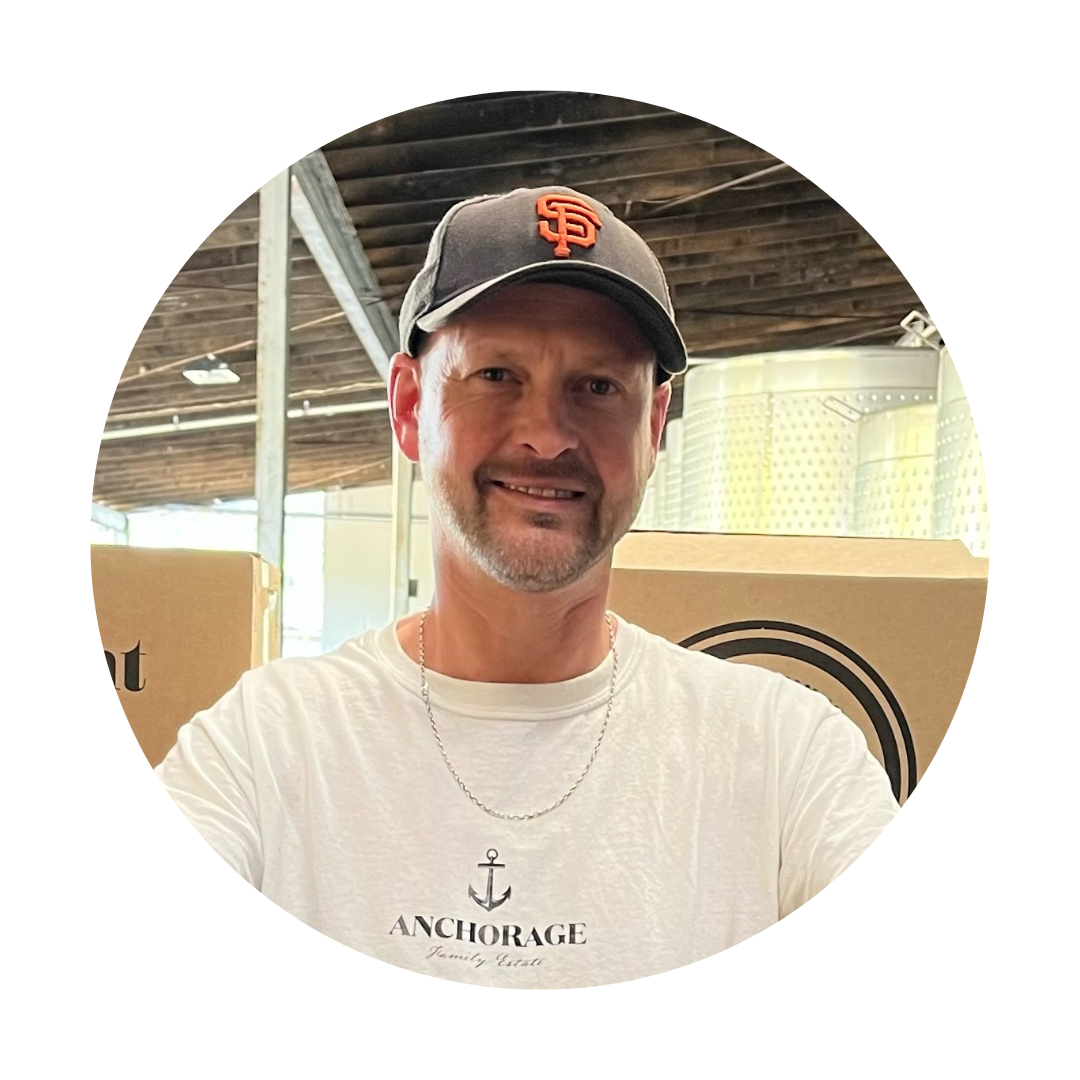 Tony Southgate
Tony's journey with Anchorage Winery began in 2019, bringing a wealth of experience to assemble a formidable team dedicated to propelling the Motueka Wine Company to new heights. 
Renowned as the former New Zealand Winemaker of the Year in 2012, Tony Southgate has always been driven by the pursuit of showcasing the purest essence of the fruit in his wines.
His focus is clear: to set a new standard, delivering wines that are both clean and accessible to everyday wine enthusiasts. It's a far cry from his earlier pursuits, which ranged from studying economics to becoming a skilled butcher, cabinet maker, and, ultimately, a winemaker.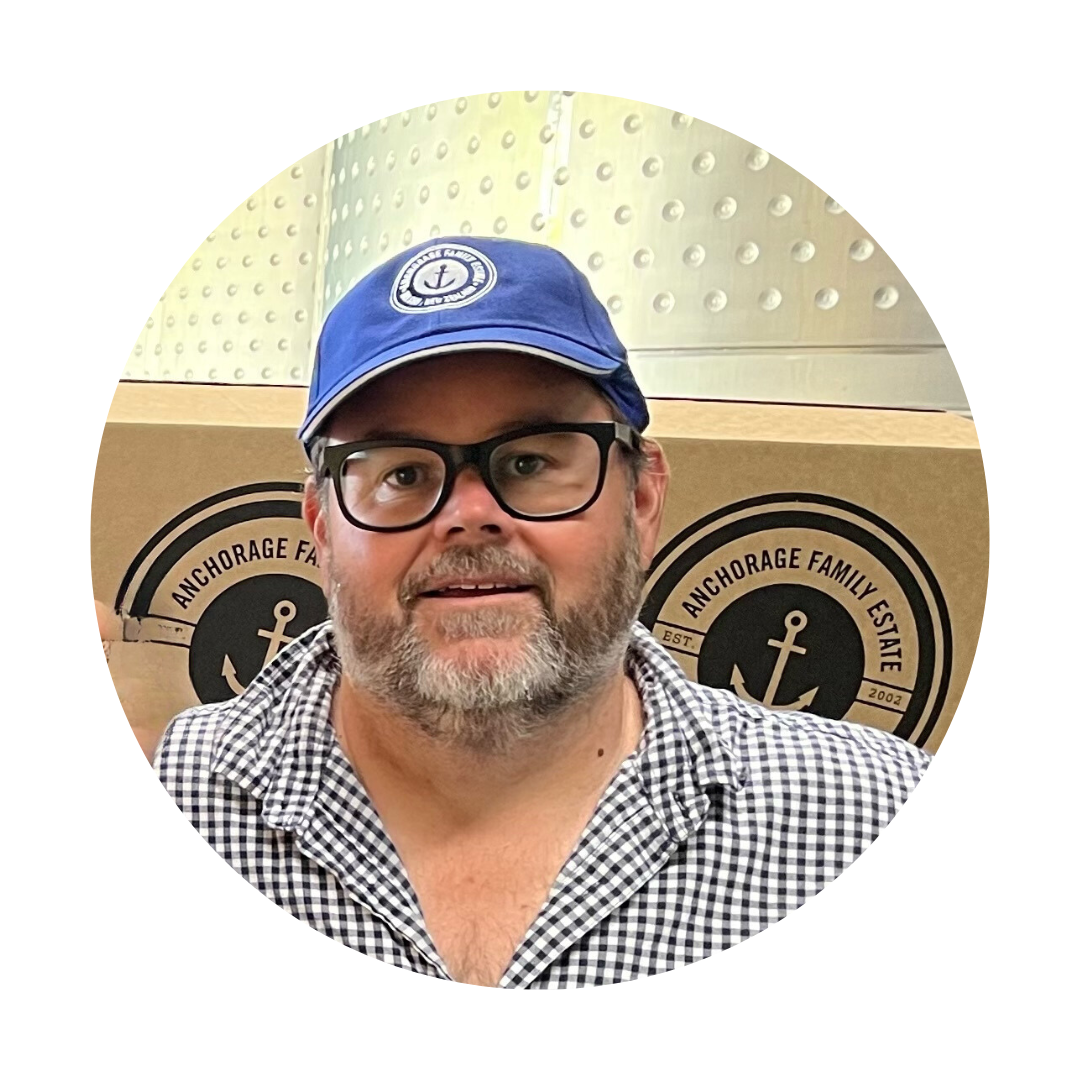 Chris Drummond
Anchorage Family Estate began as a hobby, rooted in Chris's late teens. In 2002, the Drummond family decided to bring their dreams to life by planting a few hectares of grapes. This marked the birth of Anchorage Wines, with the first small vintage of Chardonnay and Pinot Noir in 2003. By December 2005, Chris fully committed himself to Anchorage, overseeing not only the financial aspects but also spearheading sales and marketing efforts.
Our journey has been nothing short of remarkable. Starting with just 400 cases in the inaugural year, our production has surged to 40,000 cases and continues to expand. The bulk of our growth is fuelled by export orders, while we remain devoted to serving the New Zealand market that holds a special place in our hearts.
Chris' favourite wine variety is Riesling, a versatile gem that can be crafted into dry, medium, sweet, late harvest, and low-alcohol styles. He savors the delightful flavors of apricot, stone fruits, lime, and more that Riesling offers. Unlike some other varieties, Riesling allows for the creation of numerous drinkable styles, making it a true connoisseur's choice.
Gavin Drummond
Gavin has a lifelong passion for agriculture. Starting his career in the tobacco industry before venturing into processing with Rothmans in Motueka, he later joined his father, Ray, to create Riwaka Fruit and Vegetables. Together, they cultivated the finest pip fruit orchards in the region.
In the year 2000, they decided to embrace a new challenge - grapes. Gavin and Ray had initially considered grapes back in 1992 but decided not to proceed then after a Ministry of Agriculture report deemed grapes "too risky"..
However, their dedication and commitment to excellence led them to establish Riwaka Fruit and Viticulture. This family-run enterprise has since become synonymous with the finest Nelson wines.
Beyond the vineyards and cellars, Gavin enjoys a life filled with adventure. Whether he's out boating, fishing, or cherishing moments with his daughters, Gabrielle and Paige, he understands the importance of balance and enjoyment in life.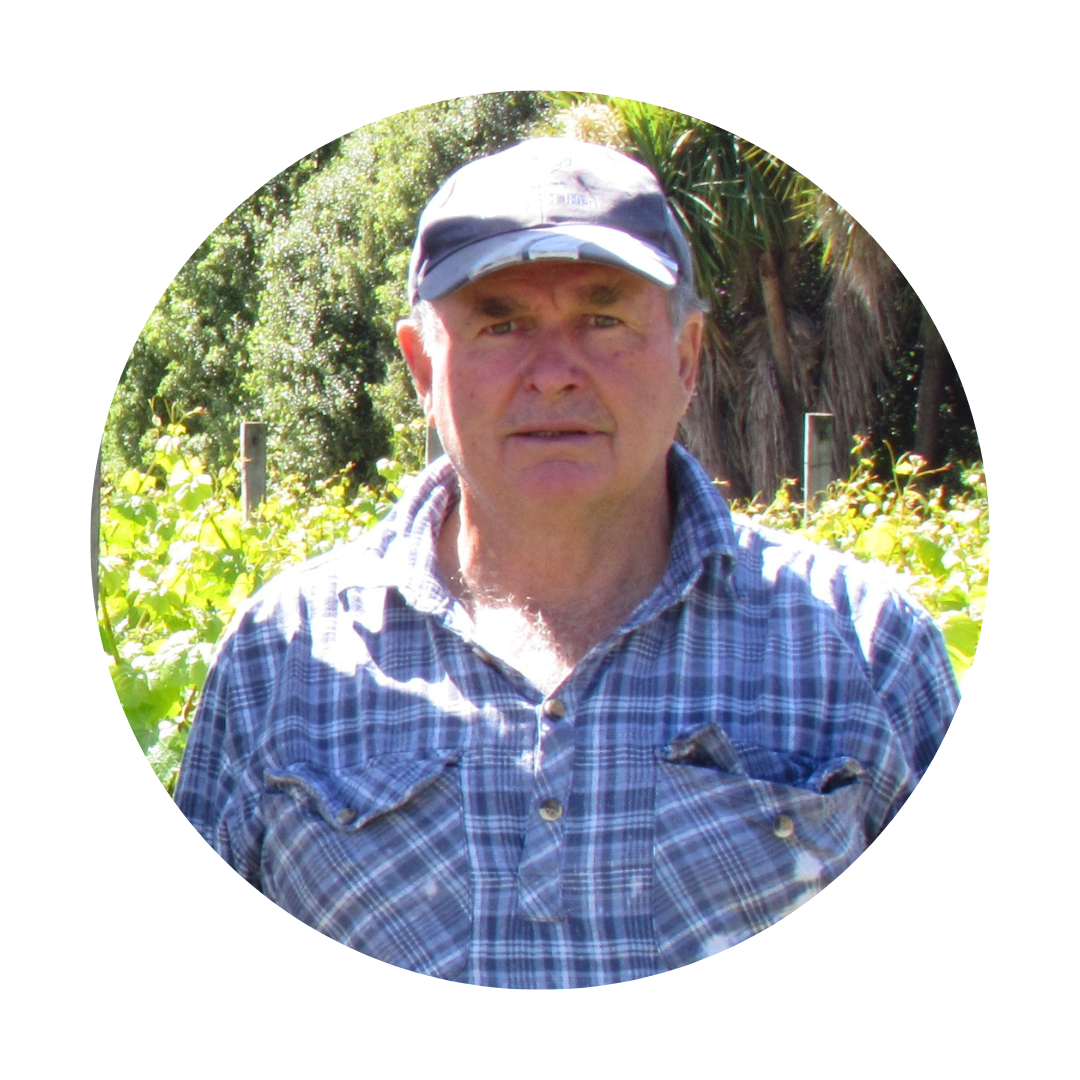 Patriarch Ray Drummond
Patriarch Ray Drummond traced his roots back to 1855 when his ancestors first arrived to till the soil. Born and bred in Motueka, Ray was a man of the land, seldom happier when driving his bulldozer or pacing out in a paddock. He supported his sons' move from kiwifruit and apples to grapes, and will be remembered by his children as a staunch believer in paving the way for future generations.