Anchorage Gewurztraminer 2023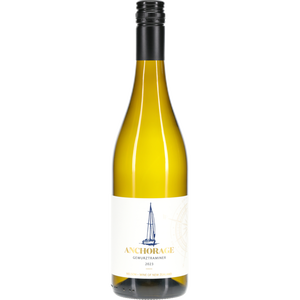 WINEMAKING
The fruit was harvested early in the morning whilst the grapes are still cool to lock in those perfumed aromas. The grapes were then de-stemmed and left sitting on the skins for several hours before pressing. This allows the juice to take up all the perfumed flavours from the delicate skin, followed by a slow cold ferment, we managed to keep all the intense floral flavours.


TASTING NOTE
Wonderful aromas of Rose petals and white flower introduce this floral, full bodied wine. The palate is rich with delicious floral and spicy flavours. Beautifully balanced acidity and a splash of sweetness ensures a lovely moreish
finish. This is a perfect wine to drink with Asian food dishes.
WINE ANALYSIS
Vineyard: Flett Road
pH of wine: 3.77
T.A of wine: 4.9 g/L
Residual Sugar of wine: 15 g/L
Alc: 12%